The University of Nebraska-Lincoln is seeking $50 million from the state's American Rescue Plan Covid-19 relief funds to build a new data center.
The American Rescue Plan (ARP) promises to distribute more than $360 billion in emergency funding for state, local, territorial, and tribal governments to help them recover from Covid-19.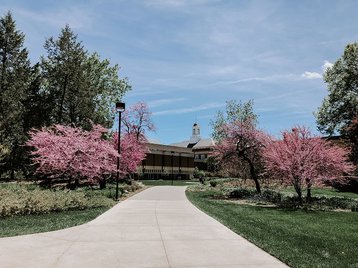 During an Appropriations Committee meeting to discuss how funds from the federal American Rescue Plan Act of 2021 should be spent in the state, Ted Carter, president of the University of Nebraska system requested money to 'dramatically increase capacity for the Holland Computing Center' at the University.
The Holland Computing Center (HCC) has locations in both the University of Nebraska-Lincoln at the Paul Schorr III Center for Computer Science & Engineering and the University of Nebraska-Omaha Peter Kiewit Institute.
The 121 Teraflops Crane Supercomputer is currently HCC's most powerful supercomputer, while Rhino was introduced in 2019 using components from the previous Tusker and Sandhills HPC systems. It also has the Anvil cloud-based system based on OpenStack offering virtual machines to users.
The new data center would be located at the Nebraska Innovation Campus. The University said the facility would aid new workforce and research development efforts in AI, machine learning, data science, cybersecurity, agriculture, manufacturing, and medicine, and allow for additional opportunities to collaborate with the National Strategic Research Institute and other partners.
"The chancellors and I have spent months talking about what we as Nebraska's public university system could bring forward that would have the most meaningful and long-lasting impact for the people of our state," Carter said. "These are once-in-a-lifetime opportunities to change the trajectory for Nebraska for years to come - solutions that our university is uniquely positioned to deliver.
"We look forward to working closely with our elected leaders in the weeks and months ahead to advance our state through strategic use of these recovery dollars."
The University also requested $25 million for a new facility connected to the USDA National Center for Resilient and Regenerative Precision Agriculture. It also requested funds for biomechanics, pancreatic cancer, and disease detection research, as well as expansion projects at the Science, Technology, Engineering and Mathematics Trail Center and the National Counterterrorism, Innovation, Technology, and Education Center.
The Nebraska State College System requested more than $20 million for upgrades to its air quality and energy efficiency systems, to install geothermal heating and cooling systems, and conduct repairs around campuses.
Nebraska's six community colleges also requested funds for training programs that reskill and upskill underemployed and displaced workers.
As local government officials look to budgets for the next year, various agencies and bodies are looking to use American Rescue Plan for new infrastructure projects. The City of New Haven, Connecticut, is considering spending more than $800,000 of Federal Emergency funding on data center projects for the local Police Department.
Outside of Covid-relief, in June Dakota State University (DSU) requested more than $6 million to replace its existing data center, as well as almost $2 million to replace IT hardware.
"The DSU Data Center was built in the 1980s and was not designed for the growth the university is currently seeing. The room is nearly at capacity for servers, and power and cooling are being pushed to their limits," the University said at the time.