The UK's border IT system, set up after the Brexit vote, is experiencing a major outage just as Easter deliveries ramp up.
The Goods Vehicle Movement Service (GVMS) allows companies to file customs forms electronically ahead of moving goods between the UK and European Union.
It is expected to be unavailable until Monday at the earliest.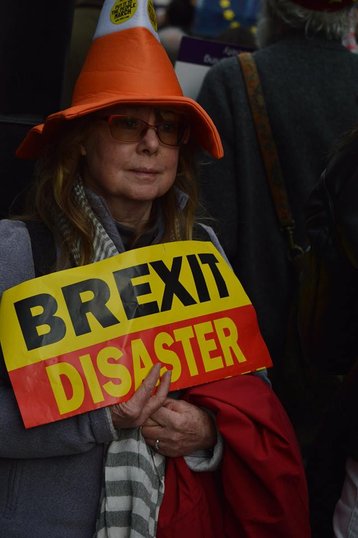 Shipping in and out of the UK has already become a major hassle since the country left the European Union, with 20-mile queues of trucks becoming a common occurance at Dover.
Earlier this year, truck drivers complained about being stuck at customs controls for four days as HM Revenue & Customs said that it was too busy to handle the additional paperwork. A Member of Parliament was sent on a 'fact finding mission' to understand how to alleviate the large lorry queues, but instead stepped in human excrement due to a lack of facilities for the drivers.
A huge Inland Border Facility has also been built to park trucks while they were processed, but it has not been able to cope with the number of vehicles trying to cross.
GVMS was meant to improve waiting times, however it has been beset by issues, including this most recent outage.
"During the period of the interim measures, hauliers moving through Dover, Holyhead or Eurotunnel will not need to attend an Inland Border Facility unless they are instructed to by a customs officer," HMRC said in a statement.
It said that drivers could fill out other documents to get through, but this process is expected to add to delays.
The department added: "If goods arrived in the country while interim measures have been in place, the declarant, trader or third-party intermediary who submitted the declaration, will need to log into CHIEF or the Customs Declaration Service and 'arrive' the declaration to confirm the goods are in the UK."
However, in the same status notice it said that expects to begin planned downtime on the Customs Declaration Service on Saturday 9 April 2022 9:30pm to 7:30am Sunday 10 April 2022 - the exact service it notes could be needed while GVMS is offline.
"We apologize for any inconvenience this may cause," HMRC said.