UK wireless infrastructure firm Arqiva is keen to hand back the majority of its 28GHz spectrum license.
In response, UK regulator Ofcom says it is "minded to agree" to the request, which was submitted by Arqiva on February 7.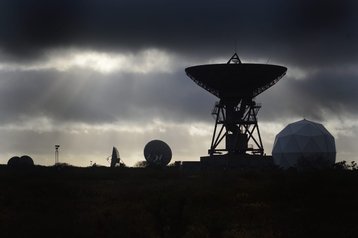 Arqiva has instead requested a change of geographical scope for the spectrum to be changed from nationwide to just Cornwall, Hampshire, and Buckinghamshire.
The company has satellite ground stations around these three areas, with the firm wanting to retain spectrum within a radius of 3km around Goonhilly ground station, Cornwall.
The other two locations are within a 2km radius around Morn Hill, Hampshire, and a radius of 2km around Chalfont Grove, Buckinghamshire.
Arqiva wants to terminate the license entirely on 31 July 2026, with this decision expected to save the firm money.
"Should the variation take effect as set out in this consultation, the near-national returned spectrum in the 2x224 MHz block (27.8285-28.0525 GHz paired with 28.8365-29.0605 GHz) will become available for reauthorization," said the regulator in a statement.
"We plan to seek stakeholder views on our future authorization approach within the coming months. We expect to take account of interest from a range of users, including satellite gateways as recognized in the space spectrum strategy."
Ofcom is inviting views on its provisional decision, with the consultation period closing by March 15.
Last year, London-based infrastructure investor Digital 9 acquired a 48 percent stake in Arqiva, after paying Canada Pension Plan Investment Board $454 million for the stake.