The UK government is trialing running fiber-optic broadband cables through water mains in Yorkshire.
The trial will see fiber-optic cables deployed through 17 kilometers (10.5mi) of live drinking water mains between Barnsley and Penistone in South Yorkshire.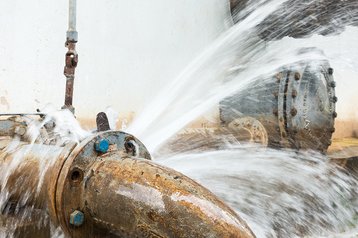 Broadband companies could then be able to offer gigabit-capable connections to an estimated 8,500 homes and businesses along the route. The project is being delivered by Yorkshire Water working with Arcadis and the University of Strathclyde.
The first trial of its kind in the UK, the trial will also explore how fiber can be used to detect leaks and operate more efficiently. The companies test putting fiber sensors in the pipes to improve the speed and accuracy of detecting leaks in pipes. The Public Switched Telephone Network (PSTN) and Integrated Services Digital Network (ISDN) – which are used to monitor and control water infrastructure and assets – will be shut down by 2025, meaning alternative solutions are needed.
The trials will last for up to two years and, if successful, the technology could be operational in networks from 2024 onwards.
The network will also be used to set up 5G masts to offer wireless broadband to hard-to-reach communities where operators claim wired solutions are too expensive to deliver commercially.
"Digging up roads and land is one of the biggest obstacles to rolling out faster broadband, so we're exploring how we can make use of the existing water network to accelerate deployment and help detect and minimize water leaks," said Digital Infrastructure Minister Julia Lopez. "We're committed to getting homes and businesses across the country connected to better broadband and this cutting-edge project is an exciting example of the bold measures this government is leading on to level up communities with the very best digital connectivity."
The first phase of the project will focus on the legal and safety aspects of the concept and, and ensure that combining clean water and telecoms services in a single pipeline is safe, secure, and commercially viable before any technology is actually installed. If successful, the project could be replicated in other parts of the country.
The technology being deployed during the trials has been approved by the Drinking Water Inspectorate (DWI).
Sam Bright, Innovation Programme Manager at Yorkshire Water said: "We are very pleased that the Government is supporting the development of the Fiber in Water solution which can reduce the environmental impact and day-to-day disruptions that can be caused by both water and telecoms companies' activities.
"The technology for fiber in water has significantly progressed in recent years and this project will now enable us to fully develop its potential to help improve access to better broadband in hard-to-reach areas and further reduce leakage on our networks."
An up-to-£4 million ($5.6m) project first announced last year, the government has allocated £1.2 million ($1.56m) to the winning consortium to proceed with the design stage of the project. A further £2 million ($2.6m) will be granted after a review. The money comes from HM Treasury's Shared Outcomes Fund, which funds pilot projects to test new ways of working across the public sector.
Scottish and Southern Electric are currently working in London to run fiber through sewers, but DCMS previously said this is not viable in rural areas, so a new solution is needed on how to utilize more than a million kilometers of underground utility ducts.
Principal and Vice Chancellor of the University of Strathclyde, Professor Sir Jim McDonald, said: "The University is delighted to be a partner in this project which will enable rural connectivity for communities, as well as providing essential connectivity support for utilities and their sensing, control and security requirements."