The UK Government is launching a £4 million ($5.6m) project to use water mains to deploy broadband in remote locations.
Fibre in Water (FiW) is an open competition that will allocate R&D funding to projects around the delivery of broadband and mobile services via drinking water mains, especially in rural areas, and deploying new water infrastructure monitoring solutions.
"The project will look to demonstrate how vital infrastructure (water and telecoms) can be delivered together while delivering savings to customers," according to the Department for Digital, Culture, Media & Sport.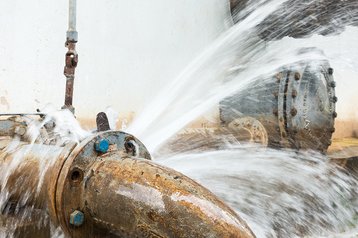 Civil works such as installing new ducts and poles, can make up as much as four-fifths of the costs to industry of building new gigabit-capable broadband networks, and this project aims to reduce costs and disruption of fiber roll-out.
Goals of the pilot are to deploy a FiW pilot "at sufficient scale" to explore the technical, security, operational, regulatory, and commercial requirements, and explore if it can be scaled nationally.
"The cost of digging up roads and land is the biggest obstacle telecoms companies face when connecting hard-to-reach areas to better broadband, but beneath our feet there is a vast network of pipes reaching virtually every building in the country," said Digital Infrastructure Minister Matt Warman. "So we are calling on Britain's brilliant innovators to help us use this infrastructure to serve a dual purpose of serving up not just fresh and clean water but also lightning-fast digital connectivity."
Scottish and Southern Electric are currently working in London to run fiber through sewers, but DCMS says this is not viable in rural areas, so a new solution is needed on how to utilize more than a million kilometers of underground utility ducts.
As well as deploying fiber, the project aims to use FiW for deploying new solutions for monitoring water leakage and asset security. The Public switched telephone network (PSTN) and Integrated Services Digital Network (ISDN) – which are used to monitor and control water infrastructure and assets – will be shut down by 2025, meaning alternative solutions are needed.
Applications funding are now open, and the deadline for applications to the competition is October 4. DCMS could award one or more grants from the fund, with the project running from January 2022-March 2024.