The UK Space Agency has announced funding of £50 million ($62m) to drive the UK's satellite communications industry.
This funding will be used for a variety of projects, including the development of new satellite constellations, the ground systems needed to access them, or whole end-to-end systems delivering new services to customers.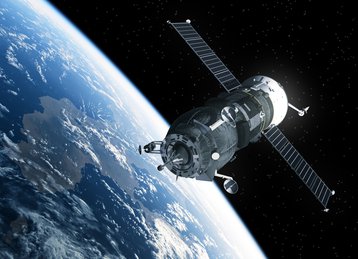 The funding is part of the European Space Agency (ESA) Advanced Research in Telecommunications Services (ARTES) program.
According to the government, this funding could see the integration of 5G systems to unlock connectivity for people and machines through the upgrading of infrastructure for new markets and services such as drones or driverless haulage.
Science Minister George Freeman said: "Developing UK space capabilities and maximizing commercial opportunities are key to the National Space Strategy, as part of our plans to become a leading power in space and build on a sector already worth £16.5 billion to the UK economy.
"We are determined to invest in our world-class satellite technology sector, which is why I committed £1.8 billion for UK participation in ESA programs over the next five years and recently committed £190 million specifically to participate in international telecommunications missions."
Freeman adds that the latest investment will help drive the UK's space telecoms sector. According to government figures, the UK's satellite communications industry contributes £10.4 billion ($12.8bn) to the country's economy, while creating more than 26,600 jobs.
"This is an exciting time to be involved in the satellite communications industry as the world increases its dependence on these services to manage business, travel, security, infrastructure, connectivity, and more," added UK Space Agency CEO Dr. Paul Bate.
"This funding will help UK companies that have the right expertise and ambition to become global players in this market and lead on ground-breaking technologies that will enhance the wider UK space sector, create jobs and generate further investment."
The UK government recently kicked off trials aimed at boosting Internet connection in some of the country's most remote areas, using Low Earth Orbiting (LEO) satellites.