London-based Guy's and St Thomas' NHS Foundation Trust experienced a significant IT outage during the UK heatwave.
With doctors unable to access patients' medical records, the trust was forced to cancel several appointments and return to the old-school method of writing down notes by hand. Online access to medical imaging was also halted, leaving doctors unable to view the results of CT and MRI scans and having to request reports via phone call.
On July 18 and 19, temperatures in the UK capital reached 40°C (104°F) marking the country's hottest recorded days.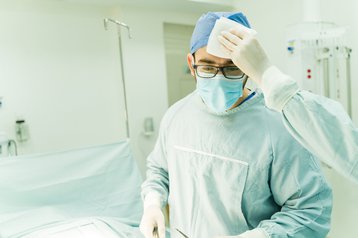 Reports seem to suggest that the disconnect was caused by both of the trust's data centers experiencing outages due to the unprecedented high temperatures. The trust told The Register: "We are having some problems with our IT systems and are working hard to fix them."
According to a Twitter post yesterday, the Trust is still suffering issues as a result.
While the heatwave triggered the outage, Guy's and St Thomas' NHS Foundation Trust was warned of the vulnerability of its IT systems months previously in the Board of Directors Audit and Risk Committee report.
"The Trust has a number of IT systems that are out of support, for example, the Windows 10 operating system, and IT infrastructure that had reached the end of its life," the report said.
"Work had taken place over the last six months to partially mitigate the associated security risks through applying tactical fixes to the most serious areas of risk."
The trust is currently in the process of moving to a new electronic health records software from US supplier Epic under a £175 million ($210 million) contract. The new software is expected to go live in April 2023.
Infrastructure across the UK struggled during the heatwave. Google Cloud and Oracle both experienced outages due to a cooling-related failure. The heatwave not only impacted IT infrastructure. There have since been reports suggesting the capital city 'only just avoided' a post-heatwave blackout.
According to Met Office climate attribution scientist, Dr. Nikos Christis, the heat wave can be attributed to climate change: "In a recent study, we found that the likelihood of extremely hot days in the UK has been increasing and will continue to do so during the course of the century, with the most extreme temperatures expected to be observed in the southeast of England."