Cooling failed at a Google Cloud data center in London on the day when the UK experienced a record-breaking temperature of more than 40C (104F). Oracle's London region also suffered cooling issues.
Multiple Google services were brought down on Tuesday at 18:13 local time (01:13 ET), according to the Google status page, which described the failure as "cooling related."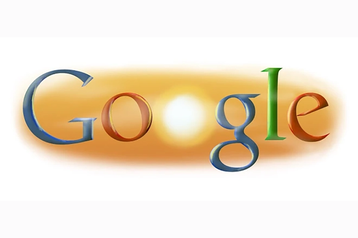 Google said the outage only affected a small number of customers - including DCD - and it persisted at least till 2200 BST.
"There was a cooling-related failure in one of our buildings that hosts a portion of capacity for zone Europe-west2-a, for region Europe-west2, that is now resolved," said the status report.
Among the services affected were Google Cloud, Persistent Disk, and Autoscaling. By 22:00 BST, some users still faced impact with HDD-backed Persistent Disk volumes showing IO errors.
Some reports suggest Equinix LD4/5/6 (Slough) was the affected data center where GCP's London region is hosted; Equinix's status page shows no outages that day. Update: Equinix has told DCD that its data center was not impacted by the heat, and did not experience any downtime.
In a series of updates, Google said mitigation work began around 8:30pm local time, and finally outlined the cooling issue around 10:30pm local time. Cooling system restoration was completed around midnight.
According to the last update at around 7:30am local time, GCP teams are working on restoring their services, though an ETA is yet to be determined.
Oracle Cloud also suffered issues in London. As with Google, it began suffering heat-related issues around 5pm local time. Oracle has previously occupied space in Equinix's Slough facilities, but Equinix confirmed that it was not the facility in question. Oracle hasn't shared the location of its current London region.
"As a result of unseasonal temperatures in the region, a subset of cooling infrastructure within the UK South (London) Data Centre experienced an issue," the company said on its status page. "This led to a subset of our service infrastructure needed to be powered down to prevent uncontrolled hardware failures."
The UK is facing an unprecedented heatwave, with temperatures reaching a record 40C (104F). Bloomberg reported that some data center operators in the capital had resorted to using hosepipes to spray air-conditioning units with water in order to keep facilities cool.
After rain overnight and more due today, temperatures have dropped back to below 30C (85F).