The UK's HM Revenue and Customs (HMRC) has contracted IBM to help it exit three Fujitsu data centers in the next six months.
First reported by PTNet, IBM has won an £11 million ($14.8m) contract to help the tax agency exit the data centers by June 2022.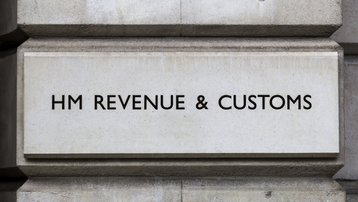 "Securing our Technical Future is responsible for exiting three data centers by June 2022," the tender reads. "We are seeking a supplier to provide a Delivery management service of quality Programme and Project managers as well as an excellent Architecture service to help drive our success."
The tender requests a 'robust Architecture and Delivery management Service,' responsible for the management of integrated plans, risk, issues, and dependencies across migration delivery partners, stakeholder groups, and HMRC teams.
The move is part of HMRC's £300 million Securing Our Technical Future (SOTF) scheme, where it will move 600 services out of the Fujitsu facilities and either into AWS/Azure public cloud environments or infrastructure owned by Crown Hosting Data Centres. HMRC has been working with Fujitsu since 2004 as part of its £10 billion ($13.5bn) Aspire IT contract, and noted in the tender more than 48 percent of the applications or services have already been moved.
In answer to a question posed by a supplier during the bidding process, HMRC said that, if the deadline for migration is not met, it does "have a contingency plan beyond June 22." This is reflected in signing IBM to a contract that does not conclude until February 2023, it added.
Fujitsu operates data centers in the Docklands, London; Stevenage, Hertfordshire (3,688 sqm of floorspace across six data halls opened in 2010); and Thurrock, Essex (5,100 sqm of floorspace across four data halls).