UK-based Edge data center company DataQube Global Ltd has entered insolvency.
Creditors met today, 29 August, to consider a decision on the nomination of liquidators, and potentially appoint a liquidation committee.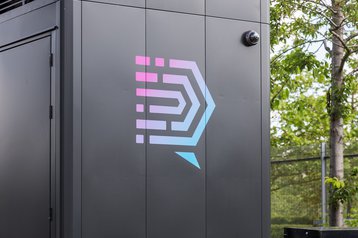 DataQube representatives did not respond to requests for comment on why the company filed for insolvency, and what its future holds.
In its most recent balance sheet filing, which is as of December 31, 2021, DataQube reported equity of minus £196,681 (minus $247,150), down from a balance of £29,159 ($36,600) the year before. It also reported mounting debts to creditors.
On 19 July 2023, DataQube CEO Stephen John Pass filed with Companies House for a new business, Iconic Data Centres. That company shows pictures of DataQube racks and claims to "have developed the world's first podular data centers" - a term DataQube created to describe its modular data center pods.
Iconic's website also makes reference to existing internal data center infrastructure, which could have originated from DataQube.
Pass and Iconic did not immediately respond to questions about the nature of the new business and its relation to DataQube.
Former CEO and founder David J Keegan took to LinkedIn to criticize Iconic's website for claiming "Iconic Data Centres has developed a portfolio of podular DataQube data centers for external deployments that are scalable according to requirements." Instead, he claimed: "They did not. I invented the podular design - no one else!"