The UK's Competition Market Authority (CMA) has given provisional permission to Broadcom for its proposed VMware acquisition.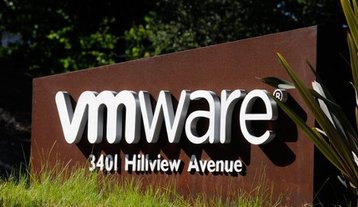 Broadcom first announced its intentions to acquire VMware in May 2022 for $61 billion, however, it has since faced criticism that the merger could negatively impact competition.
The UK CMA launched an investigation that November looking into whether the merger "may be expected to result in a substantial lessening of competition within any market or markets in the United Kingdom for goods or services."
Key concerns included that Broadcom's rivals would struggle to compete with VMware's server virtualization software and that the two companies may be able to make rival products work less well with VMware to their ultimate benefit.
Ultimately, it seems the CMA has come to the conclusion that the merger will not have a negative impact on competition, and has awarded a provisional go-ahead to the companies.
"We welcome the Competition and Market Authority's provisional decision to clear unconditionally our proposed acquisition of VMware," a spokesperson from Broadcom said.
It is not only the UK CMA that has indicated some hesitancy towards the merger. Earlier this year the European Commission expressed similar concerns and launched its own investigation.
On July 12, the commission announced: "The European Commission has approved, under the EU Merger Regulation, the proposed acquisition of VMware by Broadcom. The approval is conditional upon full compliance with the commitments offered by Broadcom."
The US Federal Trade Commission is also investigating the matter and has yet to publish its findings. Should approval be granted, Broadcom is expecting the acquisition to be completed by the end of fiscal year 2023.
VMware was founded in 1998 and was the first company to provide Intel x86 servers with a virtualization platform - effectively introducing the idea of the "software-defined data center." The company has been owned by EMC, and then Dell following the Dell-EMC merger in 2015.
In May last year, Broadcom was proposing that its VMware shareholders can either take $142.5 in cash or 0.252 shares in Broadcom for each VMware share. This represented a 50 percent premium on the stock value - what the deal will look like now is unclear.