A post-Brexit border IT system used by truck drivers to move goods between the UK and the European Union returned after a 10-day outage.
The Goods Vehicle Movement Service (GVMS) went down after an update to another government customs system. Drivers already faced lengthy queues and delays following the UK's decision to leave the EU, but the outage further exacerbated issues.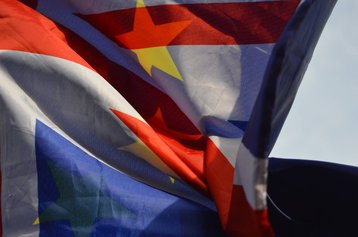 GVMS users had to use alternative documentation, which had to be manually processed rather than scanned like GVMS. This significantly added to processing time.
The outage also coincided with P&O Ferries laying off hundreds of employees without notice and suspending services between Dover, UK, and Calais, France. Deliveries were also higher than usual due to the upcoming Easter break.
The British meat industry said that the resulting 30-mile lorry queue led to fresh meat being stranded for two days. The British Meat Processors Association (BMPA) said that repeated delays and issues were costing businesses dearly, and could mean that European purchasers look elsewhere in the future.
GVMS was developed following the Brexit vote and has experienced multiple outages and issues since it was rolled out. Government department HMRC said that it took "system resilience very seriously."