Twitter plans to build out a new data center after the platform grew in the fourth quarter.
The social media and advertising company provided scant details about the facility, as it announced plans to increase its headcount by 20 percent or more.
Trump's trumpet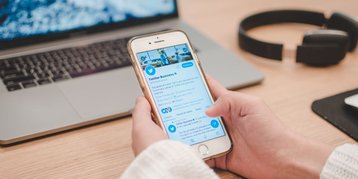 "Our investments also include building out a new data center in 2020 to add capacity to support audience and revenue growth," the company said in a shareholder letter.
"While the timing of these investments will be variable and spread out over multiple quarters, we expect capital expenditures to be weighted toward the second half of the year."
In its quarterly earnings call, company CFO Ned Segal added (via SeekingAlpha): "We're not going to break out the details in terms of how much of it is associated with one particular investment. But, I suspect that the spend associated with the new data center will be biased more towards the second half of the year.
"And how far along we get in that project will cause that range to - will be the biggest variable within the [Capex] range that we've provided. This isn't a new normal for us, in terms of CapEx growth rates. This is something that is more directly tied to a specific investment decision that we've made."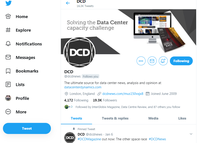 Company capex grew 10 percent in 2019 to $535m, and is expected to grow 45-55 percent in 2020 ($775m-$829m). "And the big change from the 10 to the 45 to 55 range is that new data center," Segal said, suggesting the facility will cost several hundred million dollars.
The company is relatively coy about its current data center footprint, which includes large leases at a RagingWire (now NTT) facility in Sacramento, and at a QTS Realty data center in Atlanta. In 2018, Twitter announced it would move cold data storage and Hadoop clusters to Google Cloud, but that is thought to represent just a fraction of the social platform's overall workload.