Twitter experienced an outage late Wednesday, with users unable to Tweet, follow accounts, or send direct messages.
Some users were greeted with a message saying that the "daily limit of tweets had been reached."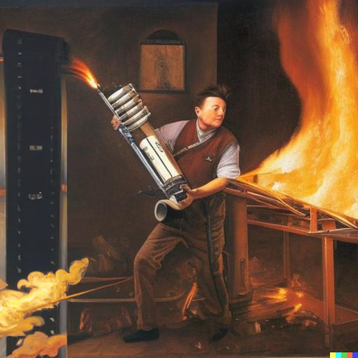 In an email to staff seen by Fortune, CEO and new owner Elon Musk said: "Please pause for now on new feature development in favor of maximizing system stability and robustness, especially with the Super Bowl coming up."
In a follow-up email, he added that the company "should also pause on transitioning away from Sacramento, consolidating Atlanta," which are data centers Twitter uses, "and reducing [Google Cloud Platform] usage until at least next week."
When he bought the company for $44 billion last year, Twitter operated three data centers - one in Sacramento, another in Atlanta, and a third in Portland. It also spent heavily on Google Cloud services.
But, after loading up the company with expensive debt, Musk was forced to cut costs. Along with large layoffs, Musk ordered the closure of the Sacramento data center on Christmas Eve, downsized Atlanta, and slashed Google Cloud spend - with an eye to saving $1 billion. The service soon suffered a brief partial outage, but has otherwise maintained uptime despite the drastic moves, until now.
The 12 February Superbowl is expected to be a period of high traffic on the social media site, putting the reduced infrastructure footprint to the test.