Taiwan Semiconductor Manufacturing Company has suspended new orders from Phytium Information Technology Co, which was added to the US Entity List last week.
The supercomputing company is thought to be behind an HPC deployment used by the Chinese military to simulate hypersonic missiles.
Phytium was one of seven supercomputing companies added to the US Commerce Department's Entity List, which stops US firms from working with them or supplying products or services.
Sanctions aim to block China's military HPC might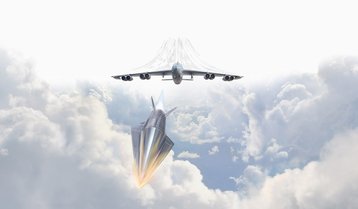 Foreign companies such as TSMC can theoretically continue to work with blacklisted companies, but the US can exert pressure on them via US-based suppliers of those businesses.
For example, when the US blacklisted Huawei, they told non-US chip manufacturers that they would have to stop working with the company lest they use American chipmaking equipment, intellectual property, or design software. With many of the core technologies behind TSMC's manufacturing success coming from the US, it was forced to drop Huawei, its second-largest customer.
It is not clear if similar pressures were behind TSMC's decision to drop Phytium, and it is not known if the other six supercomputing firms have also been dropped.
The South China Morning Post reports that TSMC will complete orders placed before the trade blacklist was announced, but would not ship any more chips to the company.
Taiwan's Alchip Technologies also saw its shares drop by a quarter, as it previously designed chips for Phytium.
The ban comes as China imported a record 58.9 billion semiconductor units in March worth $35.9 billion, according to data released by the General Administration of Customs.