Global mobile network operator Truphone has settled with the Federal Communications Commission (FCC) over inaccurate disclosures of its ownership and transfer of a US spectrum license.
As part of the settlement, it will pay $600,000 and divest ownership by three Russian billionaires.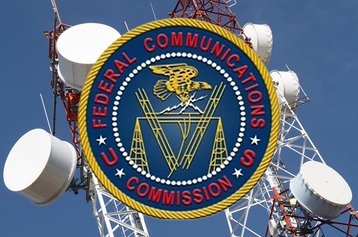 While it is a UK-based company, Truphone has a Delaware-incorporated US operating unit. That division owns Smartcall, LLC, which itself owns iSmart Mobile.
That subsidiary has a PCS broadband license in Butte, Montana.
This all puts Truphone's ownership under the purview of the FCC, which is investigating telecoms companies for undue foreign ownership - with a particular focus on Russian investors in the wake of the nation's unprovoked invasion of Ukraine.
In April, the FCC announced that it was investigating Truphone for "willfully or repeatedly failing to obtain Commission approval prior to exceeding the Act's statutory ownership limits on foreign individuals and/or entities holding equity and/or voting interests in the US controlling parent of a US common carrier radio station licensee," and whether it misreported its ownership structure in 2011.
In an October statement, the FCC said that "Truphone admits that it violated the Commission's rules as described."
It notes that the three Russian businessmen with now-divested stakes are Alexander Abramov, Alexander Frolov, and Roman Abramovich.
Abramovich was sanctioned by the UK government in March, after the then-Chelsea FC owner was accused of clear ties to Russian president Vladimir Putin.
He is also a long-time business partner of Alexander Abramov and Alexander Frolov, who run Russia's largest steel producer, Evraz.
Truphone has agreed to a "robust compliance plan" moving forwards.
More in Security and Risk