The proposed merger of Thai operators True Corporation and Total Access Communication (DTAC) is on course to be finalized by the end of March.
It means that the long-awaited merger finally appears to be near completion, with the new entity set to be known as True Corp.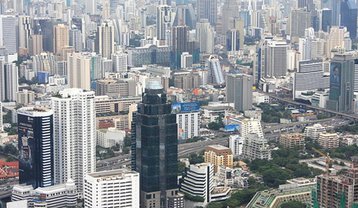 The boards of the two operators have agreed to hold a shareholder's meeting next month to finalize the entity's business structure.
It comes a few months after the $7.3 billion merger was approved by Thai regulators, and will combine True's 32.2 million subscribers with DTAC's 19.6 million mobile subscriptions to form Thailand's biggest mobile operator.
Both companies noted in separate stock market filings that they are working together to adhere to the conditions agreed with the National Broadcasting and Telecommunications Commission (NBTC) in order for the merger to take place.
During the meeting set for February 23, it's expected that the two operators will vote on its CEO and deputy CEO.
Current True Corp co-president Manat Manavutiveth has been nominated to become CEO, while Dtac chief Sharad Mehrotra has been put forward to become the deputy CEO.
It's also been confirmed that the existing True Move and Dtac brands will remain in place for the next three years.
The move has not been accepted by everyone, however, with top Thai lawyer Somboon Boonyapirom, submitting a petition to the Norwegian embassy in Bangkok in October last year.
Boonyapirom argued that the merger violates Thailand's laws around competition, noting that any potential deal would leave just two major mobile network operators in the market.
However, the NBTC gave the merger the green light, voting in favor of the deal by 3 to 2, with QCOnline reporting at the time that the casting vote came after 10 hours of deliberation.