Large parts of Malawi are without power after Tropical Storm Ana made landfall on Monday.
The power outages and damage to telecommunications infrastructure have severely impacted Internet connectivity levels in the Southeastern African nation.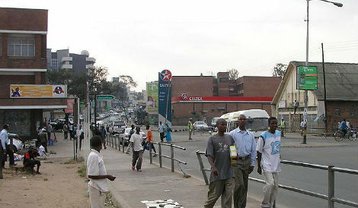 Heavy flooding caused the main hydropower supplier to shut down. "We are experiencing flash floods in the power station," the Electricity Generation Company of Malawi said in a statement. "As such, we have been forced to shut down some machines to protect the intake structure from damage."
The storm - which has killed an unknown number across Malawi, Mozambique, and Madagascar - damaged telecommunications infrastructure across the nation.
"Real time network data show severe ongoing impact to telecommunications infrastructure leaving national connectivity at 72 percent of ordinary levels as of Wednesday morning," connectivity monitoring group Netblocks said.
"The outages resulting from the storm are likely to hinder search and rescue efforts."
Storms such as Ana are becoming stronger as waters have warmed due to anthropogenic climate change, and have become more deadly as rising sea levels have made low-lying coastal areas more at risk.