Digital infrastructure investor Digital 9 Infrastructure has increased its revolving credit facility (RCF) by £75 million ($91m), bringing its total commitment to £375m ($454m).
The company said that it can still increase its credit facility by another £125m ($151m). D9 is managed by Triple Point, but raised over $400m in an IPO last year.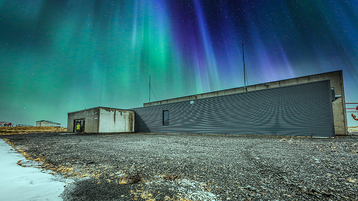 "Triple Point Investment Management, the group's investment manager, continues to identify attractive investment opportunities for the company's portfolio," the company said in a statement.
"The RCF increase will provide the group with additional committed capital, to help finance the acquisition of further investments from its near-term pipeline and to fund growth capital expenditure for its existing investee companies."
Among its existing investments are submarine cable company Aqua Comms, Icelandic data center Verne Global, UK Edge company SeaEdge UK1, London data center company Volta, and microwave-based Fixed Wireless Access network operator Host Ireland.
In April, it acquired Finnish data center company Ficolo Oy for €135 million ($138m), and in June took a 48 percent stake in network and communications service provider Arquiva for £459m ($556m).