Japanese electronics giant Toshiba has issued an apology, after it emerged that the company has been overstating its profits for the past six years, to the tune of $1.2 billion.
The scandal prompted the resignation of its CEO and president Hisao Tanaka, as well as a number of other executives.
Toshiba is a well-known name in the data center industry, both as a customer and supplier. The company runs its own data centers and a cloud platform. It manufactures hard drives and SSDs, power distribution and cooling infrastructure, and even makes its own data center modules.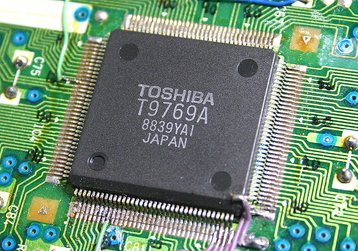 The bigger they are
Toshiba's history stretches back to 1875. Among other things, the company was responsible for the invention of flash memory. It introduced the first laptop in 1985, and the first DVD player in 1996.
On Monday, an independent panel appointed by Toshiba revealed the results of a four-month investigation, which found that the Japanese conglomerate has been knowingly inflating its operating profits.
The findings mean Toshiba will have to restate its profits for the period between April 2008 and March 2014. The company is likely to delay business results for the financial year ended in March.
"The Company takes the situation it has caused very seriously and we deeply apologize to our shareholders, investors and all other stakeholders," Toshiba said in a statement.
"The Company will thoroughly analyze and examine the investigation results and recommendations received from the Independent Investigation Committee, and reflect them in our management practices, as well as examine measures to prevent recurrences."
The post of the CEO will be temporarily occupied by Toshiba's current chairman Masashi Muromachi. So far, eight executives have resigned, including vice-chairman Norio Sasaki and former CEO Atsutoshi Nishida.
Shares in Toshiba rose 6 percent in Japan as the report ended weeks of speculation. Sources previously told Reuters the company might face between $2.4 and $3.2 billion in charges related to the accounting scandal – although this estimate was given before the full extent of the problem was known.