Italian telco TIM is considering a reorganization and potentially selling off a stake in its Noovle Cloud and data center unit amid financial struggles.
Reuters reports that the company, previously known as Telecom Italia, cut its 2021 core profit guidance last week amid price competition in its key home market, shrinking revenue and margins, and the costs of upgrading its network.
During a call with analysts, TIM said its board had discussed a possible reorganization of the group's business to get greater value from the group's assets and had asked CEO Luigi Gubitosi to continue to study options.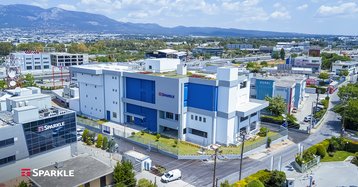 A sale of a minority stake in its cloud unit Noovle could be carried out in the second half of next year, Gubitosi said, adding that an upcoming business plan would be "more stringent" on costs. Other parts of TIM's business could be carved out to allow the entrance of new partners, following similar deals the group secured for its mobile and fixed-network assets. The company has a debt pile of €29 billion ($33.6bn).
"We are very committed on extracting value from our portfolio", Gubitosi said.
French media firm Vivendi, TIM's largest shareholder, has reportedly asked for a board meeting later this month to discuss plans to reorganize the company and turn around its domestic business.
TIM acquired Noovle in May 2020, and relaunched the company in January of this year after previously announcing it was to spin off its data center unit. Noovle says it has 17 data centers; six dedicated to public cloud providers, seven 'core' data centers, and four micro data centers. At relaunch, the company said it planned to build six more data centers and by 2022 it will have more than 50,000 square meters (538,200 sq ft) and up to 100MW of capacity.
TIM's European data center subsidiary Sparkle also operates four facilities in Greece – three in Athens and one in Chania – as well as data centers in Sicily and Turkey. It's unclear if Sparkle would be involved in any equity sell-off or how it might be affected in any restructure.
In June the European Investment Bank loaned TIM €350 million ($428 million) for fiber and data center expansion. The money was loaned to modernize the company's existing footprint as well as for new Italian data centers in Milan, Turin, and Athens in Greece. Sparkle opened a new data center in Athens in September.
TIM is submitting a joint bid, alongside defense group Leonardo, state lender CDP, and state-owned IT firm Sogei, to win the €900 million ($1.07 billion) tender to create a sovereign Italian Cloud Hub.