Chinese technology giant Tencent plans a huge investment in 'new infrastructure,' including cloud computing and artificial intelligence.
The company will spend 500 billion yuan ($69.9 billion) over the next five years, on projects including giant data centers with more than a million servers. Tencent SVP Dowson Tong told state media that other sectors included blockchain, supercomputer centers, Internet of Things operating systems, 5G networks, and quantum computing.
$70,000,000,000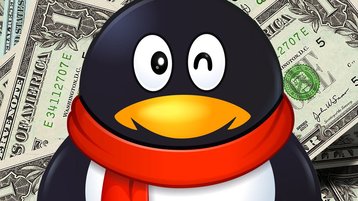 The announcement comes after the Chinese government earlier this month said that it would issue more debt to support "new infrastructure" projects, its term for technology such as AI, 5G, autonomous systems, and electric cars.
On Monday, Tencent said it would issue up to $20 billion of new bonds to raise capital, with $12bn currently available. The company is best-known for its WeChat messaging app, which has far more functionality than messenger platforms like WhatsApp - including being able to pay bills, order goods and services, transfer money to other users, and pay in stores.
The platform, which has more than a billion active users, is partnering with the Chongqing municipal government to allow users to apply for passports, marriage registrations, birth registrations and more. The app censors posts critical of the government, and may be used as a state surveillance tool.
Tencent is also the world's largest video game company, China's largest music services provider, and one of the world's most active tech investors.
In cloud services, the company trails Alibaba however, with an 18 percent market share, compared to the e-commerce giant's 46.4 percent, according to research firm Canalys. This new investment spate may help Tencent catch up, however - although comes after Alibaba announced that it would spend $28bn on cloud over the next three years.