Telstra is expanding its network in the Asia Pacific region, with new routes through the two local cable systems.
Telstra plans to use the Bay of Bengal Gateway (BBG) cable system to interconnect its networks in Southeast Asia and North Asia to India and the Middle East, as we reported in May, Meanwhile it has also announced service through the recently completed Faster cable system, built by a consortium including Google and Singtel.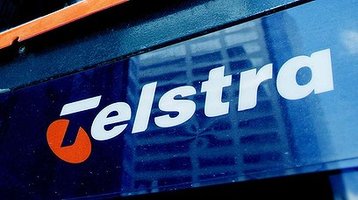 Big requirements
"High-capacity networks are increasingly critical in Asia as businesses digitize themselves and also provide content and applications to an ever-growing and demanding Asia Pacific consumer base," said Martijn Blanken, the group managing director of global enterprise and services at Telstra in a statement.
"Software and media and content companies also require huge bandwidth for software and content distribution over the internet to the very large and fast-growing consumer market in Asia Pacific," he said.
Telstra also launched new points of presence in Hawaii, Seattle and the United Arab Emirates, and expanded the reach of its low-latency Ethernet Private Line Express service in London and Chicago.
"Low-latency networks are vital for the banking and finance sector. With our high-capacity, low-latency Ethernet Private Line Express service we already provide some of the fastest point to point routes available between trading centers in Sydney, Singapore, Hong Kong and Tokyo," said Blanken, who noted that the new points of presence in London and Chicago will "enhance the options" for high speed movement of data into and out of the region.
A recent report by Gartner has noted that the needs of multinational corporations operating in the Asia Pacific are evolving to not just require regional connectivity to major markets, that deep domestic connectivity in emerging markets in China and India are now being sought.
It is perhaps with this in mind that Telstra has been aggressively expanding its reach in the region, and in 2014 acquired Pacnet to the tune of $700M. At that time, the deal gave Telstra access to Pacnet's extensive reach in Asia, and its ownership of the world's largest private submarine cable network.