European data center operator and investor Data4 has chosen Telnap Telecom as the first provider of telecommunications for its facility in Jawczyce, Poland.
As part of the agreement, Telnap will provide two independent dark optical fiber routes and teletransmission solutions for the data center in Jawczyce, reports IT Reseller via its Poland publication.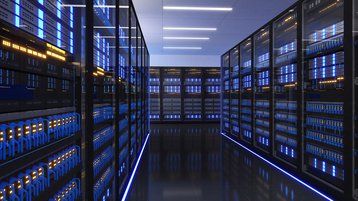 This will help to enable the implementation of optical fiber connections between Data4 and pretty much any other point in Warsaw.
The cooperation between Telnap and Data4 will last for up to 15 years. French firm Data4 broke ground on the data center campus in Jawczyce in late January 2022, its first campus in Poland.
It's an investment that will see Data4 pump up to €250 million ($258 million) into developing the site, which is located on a four-hectare plot, with the company planning to build three data center buildings totaling 15,000 sqm (161,500 sq ft) and 50MW. The first building is due to come online in Q1 2023.
"The scale of Data4's investments in Poland, as well as ours, one of the largest fiber optic networks in the Warsaw agglomeration, opens a new chapter on the DC market in Poland," said Przemysław Kuna, President of the Management Board of Telnap Telecom. "The signed agreement will enable us to offer Data4 collocation services to our current and potential customers."
Data4's entrance into the Polish market builds on the company's extensive reach across Europe. The firm already operates 28 data centers in France, Italy, Spain, and Luxembourg, in addition to Poland. Last year, Data4 added seven new data centers.
Meanwhile, Telnap Telecom was founded 25 years ago and owns an optical network that stretches beyond 1,500km, supporting large and medium-sized enterprises.