Satellite operator Telesat and telco Tim Brasil have completed satellite back haul demonstrations using low earth orbit (LEO) satellites.
The two companies this week announced the completion of on-orbit testing across several applications with Telesat's Phase 1 LEO satellite.
During the 5-day testing campaign the teams measured 4G mobile data traffic performance over LEO, achieving an average 38ms round trip latency utilizing an 85 cm Intellian parabolic antenna for uplink and downlink.
The companies report that all applications in the test ran efficiently without interference, fading or performance breaks throughout the tests, including 1080p YouTube video streaming, video conferencing, WhatsApp voice over LTE, and interface compatibility.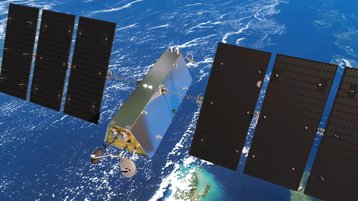 "Coverage and network reliability are critically important to mobile customers, which can be challenging to deliver in a country as large as Brazil," said Mauro Wajnberg, GM of Telesat Brasil. "Telesat Lightspeed backhaul connectivity will be transformative for Mobile Network Operators like TIM Brasil, who are seeking cost-effective, enterprise-grade backhaul solutions to affordably connect all potential subscribers, no matter where they live."
"Through this testing program, we believe Telesat Lightspeed is a promising technology to expand the geographic reach of our 4G/LTE and 5G networks," said Silmar Palmeira, director of Architecture, Innovation, and Technology at TIM Brasil. "Telesat's Phase 1 LEO satellite performance delivered mobile experiences comparable to our terrestrial networks and we believe Telesat Lightspeed, with a mobile-optimized hardware ecosystem, has the potential to become a core component in our future infrastructure."
The Lightspeed constellation will comprise a fleet of 298 satellites for a combined capacity of 15 Tbps. Each satellite weighs 700 kilos, and Telesat will offer up to 7.5 Gbps for a single terminal, with up to 20 Gbps for a single hub location such as a port.
Telesat's first Lightspeed satellites are expected to be launched in approximately two years, and the company expects to be operational in the second half of 2023. The entire project will cost $5 billion to deliver.