After yesterday's Telecity UPS drama knocked out the Internet across parts of the UK for several hours, most were likely hoping things would soon return to normal.
Unfortunately, disaster seems to have struck again - this time at Telehouse's North facility, which is located less than two miles away from Telecity's LD8 site. Telehouse and Equinix-owned Telecity are completely different companies, and it is currently unclear whether the downtime is related.
Telehouse Down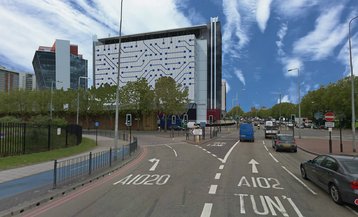 The outage, which affects BT Broadband customers and ISPs reliant on BT Openreach, was traced to a power failure on the 3rd floor at TFM10 Telehouse North which began at around 7:45am. BT described it as a "major outage."
Telecommunications provider Fidelity said on Facebook: "Providers that have a presence in this datacentre have customers that are experiencing a loss of service or degraded service."
Engineers are currently working on the problem.
A representative for Telehouse confirmed the issue to Datacenter Dynamics, and said that a statement was currently being written. We will update the article when we hear more.
Update: Telehouse told DCD in a statement: 
"We are aware that there has been an issue with the tripping of a circuit breaker within Telehouse North that has affected a specific and limited group of customers within the building. The problem has been investigated and the solution identified. Our engineers are working with our customers on the resolution right now. We will release updates in due course."
This is not the first time Telehouse has gone down, after a 2006 power issue shut down its Docklands facility.
Update II: Power has been restored to equipment in Telehouse and the majority of the affected broadband services have been restored as of 2pm.
Update III: Telehouse has provided DCD with a further statement:
"Telehouse can confirm that an equipment failure led to service disruption within its Telehouse North data centre in London this morning. Regrettably, this incident resulted in the loss of service for a specific and limited group of customers within the building for which we apologise. Telehouse engineers moved swiftly to rectify the problem and all services were fully restored by 1.30pm."