Spanish telco giant Telefónica has reportedly brought forward its migration of towers away from copper and on to a fiber-based network.
Local publication Cinco Días reports that Telefónica has moved its legacy copper system switch-off to April 2024.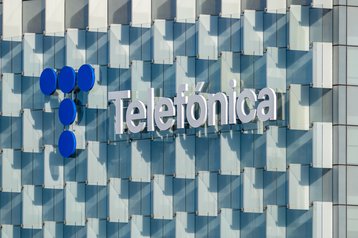 It brings it forward by at least eight months, as the operator initially outlined plans to switch off its copper-based services sometime in 2025, as part of its 'FARO project' back in 2016.
But Cinco Días notes that Telefónica has some serious work still to do in order to achieve this target, with over 6,300 copper exchanges remaining unchanged. The company only passed 1,000 copper exchanges migrated to fiber in August 2021.
Telefónica blamed the telecoms regulator, the National Commission for Markets and Competition (Comision Nacional de los Mercados y la Competencia, CNMC), on the slower migration to fiber services.
The telco said that a slower shutdown was favored by the regulator, amid concerns it might leave wholesale ADSL users without a service.
There's still a demand for copper services among Telefónica customers, with around 1.12 million residential subscriptions still relying on copper, plus an additional 435,000 business accounts.
Earlier this year Telefónica sold a portion of its copper network to Australian financial services group Macquarie for around €200 million ($228m at the time).