Two telecoms firms have acquired a majority stake in Oregon's Cascade Divide.
Oregon telecommunications cooperatives Canby Telephone Association (dba DirectLink) and Scio Mutual Telephone Association (SMTA) announced this week that they had secured a partnership on December 30, 2022, to co-purchase a majority stake in the data center in Bend, Oregon.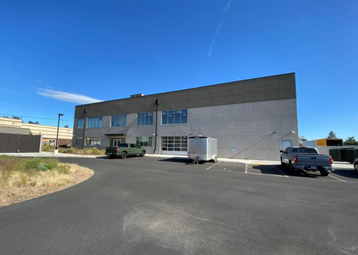 Built in 2015, the 12,475 sq ft (1,150 sqm) facility is built to Tier III standards. At full build-out, the site offers up to 2.5MW of capacity. The building operates at a PUE of around 1.13 and is powered by hydroelectricity.
The data center was originally listed for sale in July 2021. Terms of the deal weren't announced, but the previous listing valued the site at around $15.9 million.
Management of the facility will be conducted by another SMTA and DirectLink joint partnership – Consolidated Business Services, LLC (CBS) out of Mt. Angel, Oregon.
"The two companies are very excited to partner with John Warta and deliver the full potential for the data center," said Paul Hauer, president of both DirectLink and CBS. "Opportunities like this do not come along often for telecommunications providers, and we intend to make the most of it for the data center partners and cooperative members of DirectLink and Scio Mutual Telephone Association".
"We are very excited about our cooperative partnership with DirectLink. This data center fits very well within our ecosystem of services while aligning with our strategic goals going forward. SMTA has always been at the forefront of innovation, and our Board is very forward-thinking toward the future and sustainability of our cooperative. We have trust and faith that Consolidated Business Services will be the right fit to engage and grow the business model," added SMTA CEO Derrick Mottern.
Cascade Divide was previously owned by John Warta, the company's president and CEO. Warta previously told DCD he was selling the data center as he was looking to retire.
"After a long career as founder of Electric Lightwave, GST Telecom, PF. Net, Bestel in Mexico, Pacific Lightnet, Rhicom, and Navigata, it's time to retire," he previously told DCD.
On the sale, Warta said: "I'm pleased to partner with SMTA, DirectLink, and CBS. Their combined background in fiber optics services, the telecoms industry, and outstanding customer service will be a great asset to current and future Cascade clients."
Tracing its roots back to 1904, DirectLink offers Internet, Wi-Fi, and voice services to 100 square miles in the Canby and Mt. Angel communities in Oregon's northern Willamette Valley. Also established in 1904 with a service area of 100 square miles in the foothills of Oregon's Cascade Mountains, SMTA provides Internet, security, and communications services. Their joint project CBS started in 2012 as a cooperative effort between several telephone companies wanting to share resources such as personnel and department functions.
Cascade Divide Communications Inc. acquired the site in July 2014 in a non-arm's length transaction from Navigata USA Inc. which itself acquired the plot in June 2012 for $1.8 million. British Columbia-based Canadian telecoms company Navigata announced its intention to develop a data center in Bend in 2012.
A deal was struck with CJ Stone of Milestone Rehab & Development LLC in 2019 to sell the property for $14.1 million but fell through due to Covid-19. Another buyer, Jonathan Naseath, of Black Hills Software LLC was reportedly due to purchase the majority of the site in 2020 and operate it in partnership with the current owner through a new holding company but that seemingly fell through as well.
Previously known as Navigata Communications, Cascade offers cloud and colocation with managed IT services. Baxtel also had previously Cascade listed as operating a second facility at 455 SE Spruce St, Roseburg, Oregon, though a company named Umpqua Technologies Group lists that site as their data center.
Canadian telco SaskTel bought Navigata in 2001 and sold it in 2009. After being acquired in 2009, Navigata's operations were split into Cascade and NextLayer, with parts of Navigata also sold to Teliphone Corp. That part of the company was renamed TeliPhone Navigata-Westel (TNW), which was then sold to Distributel and now operates under the ThinkTel brand.
NextLayer was then also acquired by Teliphone through TNW, rebranded to Teliphone Data Centers Inc, and now seemingly part of TNW Networks Corp, itself now a subsidiary of blockchain company United American Corp. Cascade is separate and unrelated to the modern TNW businesses.