US colocation Cascade Divide is selling its data center in Bend, Oregon.
A website, Oregon Data Center for Sale, lists the facility at 207 SW Columbia St. as available.
Built in 2015, the 12,475 sq ft (1,150 sqm) facility is built to Tier III standards. According to a summary of the site written for Harvest Small Business Finance LLC, total electrical power to the site is about 3MW, while critical power to the data center data hall is currently about 750kW on a mostly 2N configuration with total critical power estimated at 2.2MW upon full build-out.
"Cascade Divide Bend Data Center was built to support a strategic company that wanted the same benefits that have caused Google, Facebook, and Microsoft to purchase data center campuses nearby. Current unrelated economic challenges have resulted in this new data center capacity to be available on the market," the company says on the sales site.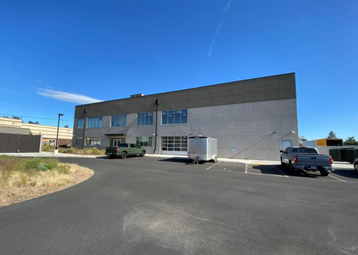 The building is described as in "good condition," but has low occupancy. Of the 750kW only about 82kW of capacity is currently leased out to customers. The building operates at a PUE of around 1.13 and is powered by hydroelectricity.
The report says Cascade Divide Communications Inc. acquired the site July 2014 in a non-arm's length transaction from Navigata USA Inc. which itself acquired the plot in June 2012 for $1.8 million. British Columbia-based Canadian telecoms company Navigata announced its intention to develop a data center in Bend in 2012.
A deal was struck with CJ Stone of Milestone Rehab & Development LLC in 2019 to sell the property for $14.1 million, but fell through due to Covid-19. Another buyer, Jonathan Naseath, of Black Hills Software LLC was reportedly due to purchase the majority of the site in 2020 and operate it in partnership with the current owner through a new holding company but that has seemingly fallen through as well.
The site's current 'as-is' value is listed as around $15.9 million. The company said a turnkey solution is available for colocation or the site can be leased in total.
It also said the company can bundle the Bend Site with nearby plots land ranging from 5 to 25 acres that have access to 30MW power. The property is reportedly available from July 2021.
Previously known as Navigata Communications, Cascade offers cloud and colocation with managed IT services. Baxtel also has Cascade listed as operating a second facility in 455 SE Spruce St, Roseburg, Oregon, though a company named Umpqua Technologies Group lists that site as their data center.
Canadian telco SaskTel bought Navigata in 2001 and sold it in 2009. After being acquired in 2009, Navigata's operations were split into Cascade and NextLayer, with parts of Navigata also sold to Teliphone Corp. That part of the company was renamed TeliPhone Navigata-Westel (TNW), which was then sold to Distributel and now operates under the ThinkTel brand.
NextLayer was then also acquired by Teliphone through TNW, rebranded to Teliphone Data Centers Inc, and now seemingly part of TNW Networks Corp, itself now a subsidiary of blockchain company United American Corp. It seems Cascade is now separate and unrelated to the modern TNW businesses.
DCD has reached out to Cascade for more details.
Update:
John Warta, chairman of Cascade Divide, said he was selling the data center as he is looking to retire.
"After a long career as founder of Electric Lightwave, GST Telecom, PF. Net, Bestel in Mexico, Pacific Lightnet, Rhicom, and Navigata, it's time to retire," he told DCD.
Warta took full ownership of Cascade and has had no connection to Navigata or its spinoff units since 2017. He also clarified that Cascade has not operated the site in Roseburg since 2016.
On the additional acreage previously mentioned Warta said: "I personally have some land under option that I may do something with in future."