US retailer Target has joined the Open Compute Project (OCP) and aims to contribute its Edge expertise to the foundation.
Founded by Facebook, the OCP shares data center hardware and software designs and best practices. Its members include large telcos, cloud providers, hardware companies, and enterprises such as 3M and Shell. Target has joined the foundation as a Platinum partner.
"Working together and open sourcing is not new for Target. Many of the retailer's engineers have already been involved in various OCP Projects and we've seen tremendous value from their participation. Today's announcement further demonstrates Target's long-term commitment to advance and contribute to the open source community for the benefit of all," said Bill Carter, CTO for the Open Compute Project Foundation in a statement on the OCP's site.
Register now for DCD's virtual event on edge infrastructure innovation & deployment, DCD>Building at the Edge
Target standardizes on OCP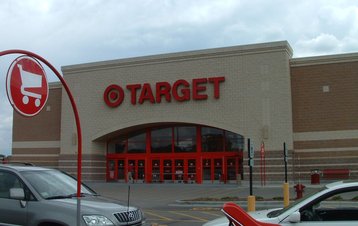 Target CIO Mike McNamara revealed the news while speaking at the company's ICONN infra cloud conference this week.
McNamara said his company is the first major retailer to OCP, and has adopted OCP standards for hardware architecture and OCP-certified hardware across its data centers, distribution centers, and stores. He said the company's distributed footprint means it can contribute network and Edge computing to the project.
"What we can uniquely contribute to OCP is running Edge compute," said McNamara. "We've got 2,000 stores and each is a mini data center. That's a different environment than a data center. What we can contribute is how you can develop compute that's for the Edge instead of the data center."
"In store, if you lose a blade it's a third of the capacity. The needs and requirements are different. We hope to benefit from all the work and contribute to Edge in the future."
Target was a customer of AWS until the company bought Whole Foods, leading the company to shift workloads to Azure and Google Cloud rather than fund a direct rival.