American wholesale provider Digital Crossroad has enlisted data center service company T5 Data Centers to manage its campus in Hammond, Indiana.
Digital Crossroad is planning a 1.7 million square foot (157,935 square meter) campus to lease, to lease to enterprises, cloud and colocation providers in the Chicago area. It currently has a start, with 108,000 square feet (10,033 square meters, including office space).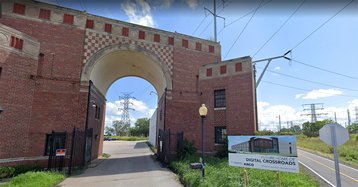 Phase 1
The DX Campus is being developed on a former coal plant site on the border between Indiana and Illinois, and has been in the works for just over two years, after Amazon passed up on the chance to turn it into its new headquarters, choosing to build HQ2 in Crystal City, Arlington, Virginia instead.
Digital Crossroad will switch the first 20MW of capacity on at the end of October, with the remaining data centers, each spanning 100,000 square feet, to be built incrementally in line with demand.
When the project was announced in 2018, it was said that the developers wanted the campus to be a start-up incubator – offering affordable space, shared offices, and other types of support to nascent companies, though it is unclear whether they intend to pursue this endeavor.
It has however delivered on one of its commitments, which was to build on-site solar power generation, as well as a free water cooling system using water from Lake Michigan.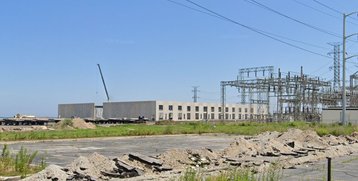 Because it is located outside of Illinois, customers seeking a spot on the campus will benefit from attractive tax incentives not available in the city of Chicago, which is just twelve miles away from the plant.
The company's website reads: "The site offers a blanket sales tax exemption for up to 50 years on all your IT hardware, software, and electricity, with no minimum investment threshold."
Digital Crossroad said it is seeking a network of partners to offer customers the data center services they require, allowing them to "maximize the advantages that Indiana has" in terms of its "commitment to creating a strong national data center industry, creating operational excellence and exempting energy and equipment purchases from sales tax."
Meanwhile, Steve Holland, senior VP of data center facility management and operations for T5 said that the company looks forward "to applying our deep-rooted operational experience in this market," hoping that "the data center campus in Hammond will solidify Indiana as a top-tier data center market."