Data center operator T5 has bought a 15.4MW data center shell near existing facilities in the Elk Grove Technology park, near Chicago's O'Hare airport.
The 164,000 sq ft building will provide 103,000 sq ft (9.600 sq m) of white space for enterprise or hyperscale cloud. The company already operates three data centers in the Chicago metro area.
Focal point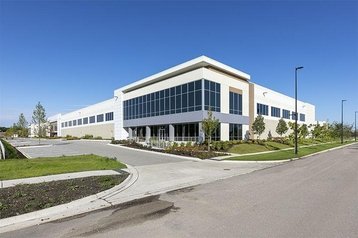 Elk Grove Village is the largest contiguous industrial park in the United States, and Pete Marin, T5 Data Centers CEO said it has "become a focal point for Chicago data center activity with outstanding Village support, reliable low-cost power, and robust network infrastructure, making it an ideal location for both enterprise and hyperscale cloud companies in need of additional capacity."
T5 has a ten-year history of building big data centers. During 2019, T5's backers IPI combined some T5 assets, including a campus in Texas, with those of another provider, Infomart, to launch Stack Infrastructure, a new provider concentrating on the wholesale colocation market. Any initial expectation that the remainder of T5 would back off from wholesale colocation was unfounded - the company has since joined with Canadian investor QuadReal Property Group in a $2.5 billion plan to build data centers for wholesale and hyperscale customers. It has facilities in Los Angeles, Atlanta, Charlotte, Portland, New York, Colorado Springs and Cork, Ireland.
Elk Grove Technology Park is virtually next door to Chicago's O'Hare international airport, and sits on a national fiber-optic system. Developers get tax exemptions, thanks to a $45 billion capital bill recently passed by the Illinois state government, which provides benefits to data center construction projects. such as an exemption on sales tax for electrical equipment including servers, cooling racks, and plumbing supplies.
To qualify for the tax breaks, data center owners and tenants must invest a minimum of $250 million in capital expenses in the state in a five-year period, build facilities that a green building standard such as a LEED certification, and employ 20 or more full-time unionized workers whose wages are at least 25 percent higher than the median income in their respective county.
Formerly known as Busse Farm, Elk Grove Village was purchased in early 2018 as part of a $1 billion development project led by Brennan Investment Group.