T-Mobile has confirmed that it will cut around seven percent of its entire workforce.
The figure is equivalent to around 5,000 employees, and is set to impact people across the country, mainly in corporate and back-office roles, plus some technology positions.
Retail and consumer staff aren't expected to be impacted by the cuts.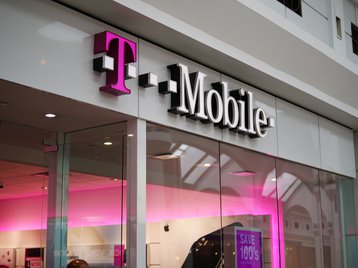 Confirmation of the job cuts was delivered by T-Mobile CEO Mike Sievert via an email to employees, noting that the cuts will take place over the next five weeks.
"This is a large change and an unusual one for our company," Sievert wrote. "Because of this, we do not envision making additional largescale reductions across the company again in the foreseeable future.
"What it takes to attract and retain customers is materially more expensive than it was just a few quarters ago. We've been out-running this trend by accelerating merger synergies, and building our high-speed Internet business faster than expected, and out-performing in a few other areas."
T-Mobile, which has an estimated 71,000 employees in the US, will book a pre-tax charge of about $450 million in the third quarter related to the job cuts.
Severance payments will be made to the laid-off employees based on tenure, plus 60 days minimum of transition leave, career transition services, and other benefits, added Sievert.
T-Mobile has previously cut jobs in its network operations and engineering group as part of restructuring plans, doing so last year.
After its merger with Sprint was completed in 2020, T-Mobile had around 80,000 employees. Back in 2018, then T-Mobile CEO John Legere said that the merger would create new jobs.
More in Workforce & Skills