T-Mobile suffered a network outage across the US starting yesterday (February 13), with more than 80,000 customers affected.
According to Downdetector, the outage took place around 10:20pm (ET) last night, when a huge spike of complaints from users surfaced.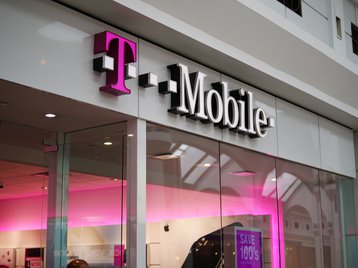 The outages lasted around three hours, and were caused by a fiber 'interruption issue.'
In a tweet, T-Mobile president of technology Neville Ray said: "Our teams are rapidly addressing a third-party fiber interruption issue that has intermittently impacted some voice, messaging, and data services in several areas. The situation is improving and we hope to have a full resolution very soon. We apologize for any disruption caused."
Users were impacted across the US, with Downdetector revealing Los Angeles, Seattle, and New York as some of the most impacted areas.
iPhone 14 users reported that their signal status showed no cellular signal, but instead defaulted to the emergency SOS satellite indicator.
Downdetector also revealed that AT&T and Verizon also suffered from some outages, but on a much lower scale.
T-Mobile's outage was resolved faster than the carrier's June 2020 network collapse, which lasted for over 12 hours.
The major outage caused congestion across T-Mobile's mobile networks, and caused the failure of over 23,000 911 calls. T-Mobile blamed the outage on fiber circuit failure, and was fined $19.5 million by the Federal Communications Commission (FCC).