T-Mobile Poland has signed a Power Purchase Agreement (PPA) with Portuguese energy firm GreenVolt.
The telco announced a 15-year deal totaling 98MW of capacity.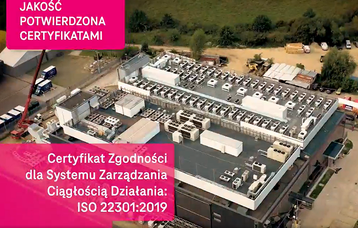 The energy will be supplied to T-Mobile Polska from the first quarter of 2023 onwards through Augusta Energy, a joint venture between German asset manager KGAL and Greenvolt subsidiary V-Ridium Power.
João Manso Neto, CEO of GreenVolt, said: "This agreement with the T-Mobile Polska in Poland reinforces GreenVolt's position as a reference operator in the development and operation of renewable energy projects in Europe, as well as its ability to respond with tailored solutions to the needs of its customers and helping them to achieve their decarbonization goals."
T-Mobile says it has half a dozen data processing centers in Poland across Warsaw, Krakow, and Wrocław. It opened a new 4,300 sq m (46,200 sq ft), three-story facility at Szlachecka in December.
Owned by Portuguese firm Altri, Greenvolt develops biomass, solar, and photovoltaic energy projects. V-Ridium Power operates six wind farms and 29 solar plans across Poland.