T-Mobile is reportedly in discussions with Tillman Global Holdings to build out a fiber-optic network in the US.
As reported by Bloomberg, a deal would make T-Mobile an anchor partner in a newly formed infrastructure joint venture between Tillman FiberCo and private equity firm Northleaf Capital Partners. The publication cites people familiar with the situation.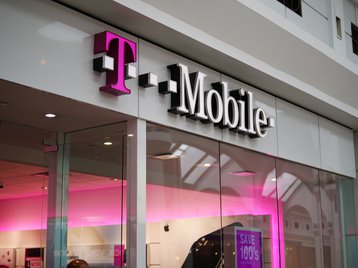 Tillman FiberCo announced a strategic partnership with private investment firm Northleaf Capital Partners last month.
The fiber broadband company confirmed it has received an initial investment of $200 million, with the potential to invest up to $300 million more as the company eyes expansion.
Tillman FiberCo is initially targeting parts of Nevada, Arizona, Colorado, Texas, and Florida for its fiber buildout, according to its CEO Ken Dixon.
While T-Mobile has been expanding its customer base since its merger with Sprint was completed back in 2020, and expanding its 5G rollout, the carrier now looks set to expand into the fiber broadband sector.
There were reports toward the end of 2022 that the carrier was considering plans to create a fiber-optic network.
At the time, Bloomberg said that T-Mobile would likely form a fiber network as either a joint venture or a commercial partnership, and was reportedly working with investment banking company Citigroup to find potential partners, that will target the home-broadband market.
It's not uncommon for telcos to play in this market, with rival carrier AT&T forming a JV with BlackRock earlier this year to create Gigapower, LLC, to provide fiber broadband services to Internet service providers and businesses across parts of the US.
Bloomberg reports that if T-Mobile were to strike an agreement with Tillman, its role would be to grow the Internet subscriber base and provide them with Wi-Fi equipment and customer support and billing for the T-Mobile-branded fiber service.
Tillman will be responsible for the rollout of the network infrastructure to various neighborhoods and business districts.