US mobile network operator T-Mobile is considering plans to create a fiber-optic network.
This potential move could see T-Mobile forming a fiber network as either a joint venture or a commercial partnership.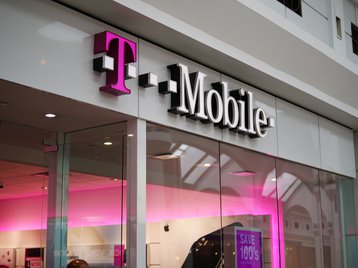 Bloomberg reports that T-Mobile is working with investment banking company Citigroup to find potential partners, that will target the home-broadband market.
Any potential exploration into this segment of the industry would require several billions of dollars in investment, according to sources familiar with the matter, cites Bloomberg. A JV could be worth as much as $4 billion.
Talks are in the preliminary stages, with a transaction not thought to be a certainty. A move into the fiber game for T-Mobile would see it compete with rival operators AT&T and Verizon, which both have their own fiber networks, while T-Mobile does not.
T-Mobile may be looking to obtain government funds to support its fiber network build-out, with nearly $100 billion available to US telcos and ISPs under the Biden administration's infrastructure investment plans, as part of the $1 trillion Infrastructure Investment and Jobs Act of 2021.
Last year T-Mobile launched a Fiber-to-the-Home (FTTH) pilot service in parts of New York.
Meanwhile, AT&T is said to have entered talks recently with infrastructure investors over a JV that would expand its fiber network and is working with Morgan Stanley to find a build-out partner, as the company also aims to invest billions of dollars in its fiber network expansion. It's estimated that the JV could be worth $10-15 billion.