AT&T and investment management company BlackRock have formed Gigapower, LLC, a joint venture to provide fiber broadband services to Internet service providers and businesses across parts of the US.
The venture was formed through a fund managed by its diversified infrastructure business, noted US mobile operator AT&T.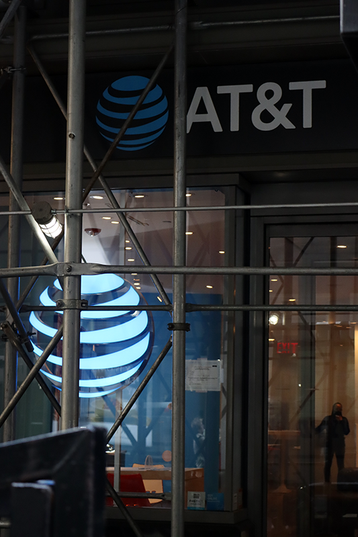 The venture is part of AT&T's plans to ramp up its fiber broadband rollout, as the company aims to pass 30 million-plus consumer and business locations in its traditional service areas by the end of 2025.
The new wholesale provider plans to provide fiber network services to Internet service providers (ISPs) and other businesses across the US, in particular focusing on customers outside of AT&T's traditional 21-state wireline service footprint. Gigapower's network will use XGS-PON technology, and has the potential to deliver up to 20Gbps, execs said, per Light Reading.
"We believe fiber connectivity changes everything. That's why we're already one of the biggest investors in fiber in the United States," said John Stankey, CEO of AT&T.
"The demand for high-speed connectivity is unprecedented, and through this innovative partnership with BlackRock, one of the world's foremost investors in infrastructure, we're able to connect even more people and businesses, accelerating our efforts to help close the digital divide."
AT&T will be the first anchor tenant on the Gigapower networks, it confirmed in a statement, with the telco and BlackRock jointly owning and governing Gigapower.
As part of the JV, Gigapower will deploy a multi-gig fiber network to cities including Las Vegas, and Arizona cities including Mesa, Chandler, and Gilbert, plus parts of Northeastern Pennsylvania (including Wilkes-Barre and Scranton) and parts of Alabama and Florida that are outside AT&T's current service areas.
"Recently our first wholesale customer, AT&T, activated end-user customers on the Gigapower fiber network in Mesa, and that is just the beginning," said Bill Hogg, CEO of Gigapower. "We have big plans to deploy multi-gig fiber to many more cities across our country. Our partnerships with communities like Las Vegas and others are essential to building our fiber network and creating a commercial wholesale open access platform that will benefit consumers and businesses across the US."
AT&T said that the closing of the JV does not impact its 2023 guidance, including capital investment and free cash flow, which was announced in January 2023 and affirmed in April 2023.