Dell EMC, Cisco and HPE were tied in first place for cloud infrastructure equipment sales in the fourth quarter of 2016, according to Synergy research.
Each of the three multinational companies accounted for an approximate market share of 11.5 percent, with HPE leading the way in server sales and Dell EMC selling most storage. Cisco sold the most networking equipment.
A three way tug of war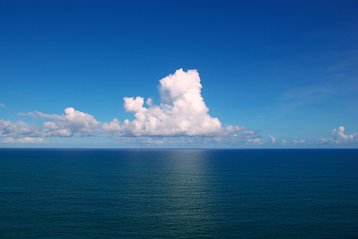 Dell EMC's recent $60 billion merger brought it into the competition: in Q2, before Dell's acquisition of EMC, Cisco and HPE were the only real contenders for the top spot.
The original design manufacturers (ODM) as a group steadily came to compete with the three main vendors over the course of 2016. By Q4, ODM sales were equal to each of the three major vendors. This is explained in part by the increase in cloud provider investments in own-designed hardware. We discussed the pros and cons of white-box technologies versus proprietary hardware last year.
John Dinsdale, Synergy's chief analyst and research director stated that "putting to one side the chunk of the market that is now sidelined and controlled by ODMs, the rest of the market is being heavily contested by the three leading IT hardware vendors. While spend on cloud services and infrastructure is already huge it is still relatively early days in the transition of enterprise workloads to the cloud. That means that success in the cloud infrastructure market is vitally important to IT vendors and they will be fighting long and hard to maximize their market shares."
Synergy also found that growth in private cloud deployments was slowing down, while public cloud spending grew rapidly. Last year, a study by the International Data Corporation (IDC) predicted that by 2020, public cloud providers would see revenues increase to $195 billion, from $95 billion in 2016.