Australian telco Swoop has acquired regional CSP Countrytell.
Swoop Holdings Limited has acquired 100 percent of Countrytell Holdings, a regional connectivity provider based in Newcastle, New South Wales, for AU$4.2 million (US$3m); half in cash and the rest in Swoop shares.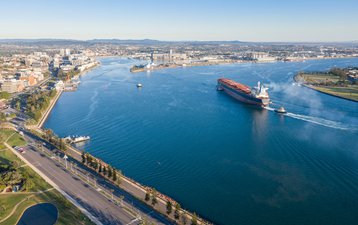 Founded in 2001, Countrytell operates a fixed wireless network comprising over 30 towers, what Swoop describes as 'one of the data centers in Newcastle,' and a recently completed dark fiber network.
"Acquiring Countrytell's network provides another opportunity for Swoop to further expand the coverage of our infrastructure footprint in regional Australia, as well as providing additional services via its data center operations," said Swoop CEO, Alex West. "The company has invested significantly in upgrading its wireless, network infrastructure and transmission capacity; and gives us a strong springboard for continued growth in this market."
West said the company looked forward to the opportunities this acquisition provides around "establishing a Newcastle presence for the Swoop brand."
The acquisition is Swoop's – formerly known as Cirrus Communications – fourth since listing on the ASX in May this year. The company has recently acquired Victoria-based Speedweb, Perth-based Community Communications (ComComs), and South Australia-based Beam Internet.