US wholesale colocation provider Switch has set the terms for its IPO, expecting to raise $469m to expand its business; putting 31.3m shares out, with prices ranging between $14 and $16 a share.
The company filed the public offering with the Securities and Exchange Commission earlier this month, stating it hoped to raise at least $100m to further grow its business. Goldman Sachs, J.P. Morgan, BMO Capital Markets, Wells Fargo Securities, Citi, Credit Suisse and Jefferies are to be joint lead managers in issuing the new equity, under the symbol SWCH on the NYSE.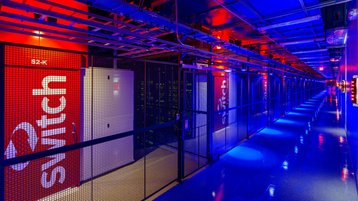 Think big 
At present the company has three hyperscale data center sites in the US, in Tahoe Reno, Las Vegas and Grand Rapids, with plans for a fourth in Atlanta.
It also runs two 42,000 sq m (452,084 sq ft) SuperNAP campuses in Italy and Thailand, in partnership with the ACDC Fund.
Switch has recently launched its prefabricated data center range, the Modularly Optimized Design (MOD), of which there are two versions: one designed as a hyperscale facility to the same specs as the SuperNAPs, the MOD 250, and the other smaller, more customizable version made for edge deployments, the MOD 100. 
In June, Switch announced annual revenue of $345m for the past financial year. If it were to sell all of its shares for $15,the company would have a market value of $3.7bn.
True to form, the company's chief executive Rob Roy will maintain authority over the business despite it going public, as his shares hold ten times the voting rights of those sold on the NYSE.