Switch has opened a large colocation facility in the Tahoe Reno Industrial Center in Nevada, as part of its plans to develop the largest data center complex on Earth.
Built and designed to Tier IV standards, Tahoe Reno 1 consists of 1.3 million square feet (120,000 sq m) of data center space, which Switch claims is the largest data center for colocation in the world. Switch plans to expand this to a total of 7.2 million sq ft (670,000 sq m). It has a power capacity of 130 MW, a fifth of its 650 MW goal.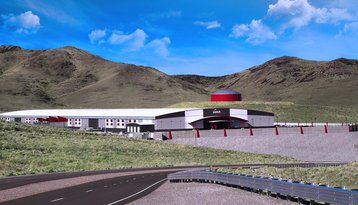 Starting a new era 
Surrounded by a 20-foot concrete wall, the complex, also known as the Citadel Campus, is set on a 2,000 acre stretch of land, neighboring Tesla's Gigafactory.
Switch highlighted the data center's security, reliability and low latency, which is backed by the Superloop system, a 500-mile, multi-terabyte fiber optic network to San Francisco and Los Angeles, as well as the company's 2.5 million sq ft of data center space located in Las Vegas with 10Gbps circuits at 4-millisecond latency. The facility has a tri-redundant UPS power system, and offers up to 42 kW of power per cabinet.
The Tahoe facility runs on 100 percent renewable energy, which Switch currently purchases externally, but plans to produce itself in future using Switch I and Switch II, the company's ongoing solar projects located near the Apex Industrial Park in Southern Nevada. Greenpeace has also rated the company's existing infrastructure as one of the greenest companies worldwide.
Adam Kramer, Switch's EVP of strategy, told Vegas Inc. that as of yet, there is no deadline for the construction of the remaining six facilities, stating that it would be a "non-stop construction process."