Swiss data center operator Green has closed a $514 million refinancing.
The company announced this week that it has completed the refinancing of its existing facilities with the closing of a refinancing package of CHF 480 million ($514m) from international and Swiss banks.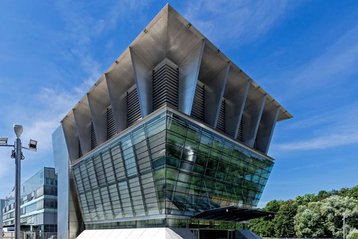 The funds will enable Green to 'accelerate its development strategy' and to fund the next phase of growth.
Green said the money fund the expansion of the current capacity from 33MW to 81MW through the construction of additional capacity at the Dielsdorf campus, the expansion of the existing campus in Lupfig, and opportunities for new campuses in Switzerland.
Green CEO Roger Sües said: "With the acceleration of the growth program, Green is responding to the high demand from hyperscale companies who put their trust in Green when it comes to geo-redundant solutions. Green provides space, networks, and sustainable growth to the benefit of hyperscale companies, enterprises, and Switzerland as a whole."
Green operates four locations around the Zurich area. Its Zurich Metro campus will eventually span three buildings on a 46,000 sqm (495,150 sq ft) site; Zurich West will also build out to three facilities across 10,000 sqm (107,650 sq ft); Zurich City is an underground facility the company acquired in 2016 offering 3,200 sqm (34,450 sq ft), and Zurich North is a two-story facility spanning 1,000 sqm (10,750 sq ft).
Green is owned by InfraVia Capital Partners who advised the company on the arrangement and execution of the refinancing. InfraVia acquired the company from Altic in 2017 for around $217 million.
Pauline Fiastre, Financing Director at InfraVia comments: "We are very pleased to have supported Green with this refinancing which will enable the company to pursue its growth trajectory and capture demand from customers looking for capacity in Switzerland. We secured a CHF 480m financing package executed on competitive terms in particular in the current macro environment."
Crédit Agricole CIB and ING Bank N.V. acted as Underwritters of the refinancing. Lenders part of the syndication include Credit Suisse (Switzerland) Ltd. and Intesa Sanpaolo Bank Luxembourg S.A.