The green.ch Group has purchased a Zürich-based high-security data center from Zürich Versicherungs-Gesellschaft AG for an undisclosed sum.
With an overall floor space of 3,200 m2, the facility has four underground levels, including technical spaces, IT and emergency workstations and 1,600 m2 of space available for data center usage.
Customers stay on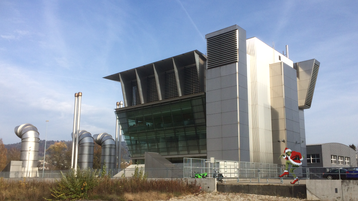 Companies that are already using the center, said to be various organizations from the financial sector, will continue to use the center and become Green clients. The center will be available to new customers in June.
The company said that the distance to its other data center locations in Lupfig and Glattbrugg makes them ideal for offering companies geo-redundant storage solutions.
"With this purchase, we are strengthening our position as the leading data center provider in Switzerland," said Franz Grüter, green.ch Group chairman of the board.
Previously, the green.ch Group opened facilities in 2014, launched new cloud services, and acquired colocation provider Layer One AG.