The US Supreme Court has drawn a line under an epic legal battle between tech giants Oracle and HPE - ruling that Oracle must pay HPE $3 billion, for failing to support Itanium - a chipset that was a major disaster for both HPE and Intel.
The Court rejected a final appeal by Oracle to overturn a ruling that it must pay HPE $3bn in damages for breaching an agreement to support the chipset, which was brewed by Intel and HP (as HPE was known before 2015) and originally tipped to dominate in servers. A previous ruling, stating that Oracle had promised to support Itanium, remains standing, and so Oracle must pay damages.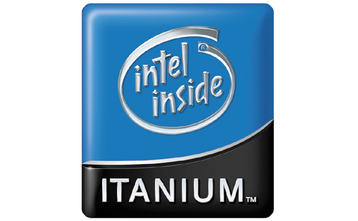 The damages were set back in 2016, in a California court.
Sinking of the Itanic
The lawsuit dates back to 2011, and the whole Itanium debacle goes back decades further. Itanium was a joint creation of Intel and HP in the 1990s. RISC (reduced instruction set computing processors like Sun SPARC and IBM Power were expected to take over from CISC (complex instruction set) chips like the Intel x86 family. HP reckoned multi-platform RISC development was beyond any single company and threw its lot in with Intel to jointly develop a RISC architecture called IA-64, renamed Itanium for its formal announcement in 1999.
While early projections said that Itanium would rapidly take off, skeptics dubbed it 'the Itanic', a name picked up by The Register.
Early editions of Itanium were late, performed badly, and had limited software because they were hard to program. In 2004, Intel introduced Xeon, a chip that provided fast performance, was compatible with x86, and featured some extensions based on work by AMD.
When Oracle announced in 2011 that it was abandoning Itanium as it was "nearing the end of its life", HP responded with a lawsuit, claiming that Mark Hurd, the ex-HP CEO had promised Oracle would continue to "offer its product suite on HP platforms".
Though Oracle was right in calling time on Itanium, the processor took a long time to finally founder. By 2015, the year it split its enterprise business off as HPE, HP was the only passenger left on the sinking liner. Intel itself came out with its last new Itanium processor (Kittson) in 2017.
Sadly for Oracle, the fact that Itanium was failing was no counter to the argument that it had apparently promised to support it. Happily for HPE, the whole debacle ends with some actual revenue from what is probably the biggest and longest-running flop in tech history