Hewlett-Packard has finalized its historic division into two companies, with the launch of Hewlett Packard Enterprise (HPE) on the New York Stock Exchange.
Following the split, HP Incorporated (HP Inc.) will continue selling PCs and printers, while HPE will focus on servers, storage, networking, security and corporate services.
Meg Whitman, who served as the CEO of HP since 2011, has taken charge of the enterprise-focused business. Dion Weisler, the former executive vice president of HP's Printing and Personal Systems, has been appointed as the president and CEO of HP Inc.
Division of labor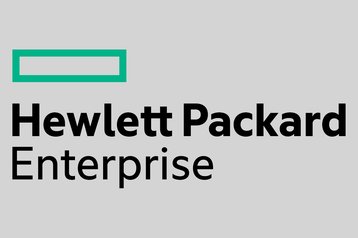 From today, HPE and HP Inc. will trade as two separate companies, with Whitman ringing the opening bell at NYSE.
Out of the two, HPE is undeniably in a stronger position: while the PC market continues on its downward slope, the enterprise business expects $53 billion in annual revenue across four divisions: Enterprise Group (responsible for half of revenue), Enterprise Services (37 percent), Software (7 percent) and Financial Services (6 percent).
According to a recent report from the Synergy Research Group, HP is currently the most popular cloud infrastructure vendor in the world.
The new company takes over 252,000 HP employees worldwide, and estimates the worth of the market it is capable of addressing at $1 trillion.
"The winners in today's market will be those who apply the power of technology to fuel the power of ideas, and the new Hewlett Packard Enterprise is built to accelerate this journey for customers," said Whitman. "Hewlett Packard Enterprise has the vision, financial resources and flexibility to help customers win while generating growth and long-term value for our shareholders."
Some of the early priorities for HPE include hybrid cloud infrastructure, analytics, security and productivity tools.