Two South Sudan telcos are still paying taxes to the Sudanese government, despite the country gaining independence from Sudan over a decade ago.
It's reported by the Sudan Tribune that MTN and Zain are continuing to pay license fees to the Sudanese government.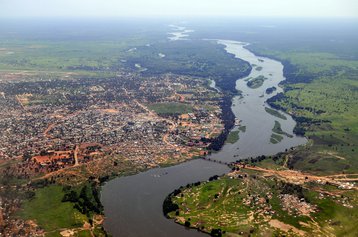 According to reports from the local media outlet, the two operators obtained their licenses from the Sudan government before South Sudan gained its independence following a long-running civil war.
The country gained independence from Sudan in 2011 after a referendum was held, with close to 99 percent of people voting in favor of the referendum.
Around the time of the referendum, Reuters reported that Zain was in talks with the newly-established country to extend its Sudan license to South Sudan. At the time, just six percent of Zain's overall revenue came from Sudan, while the operator claimed to have 57 percent of the mobile market share.
Sudan Tribune reports that documents about the 2022-2023 financial years revealed both operators are still paying taxes to Sudan.
The report was presented at the national assembly on Tuesday by Changkouth Bichiock at the Finance and Economic Planning Committee.
Speaking to the lawmakers, Bichiock said that Sudan has licensed Zain until 2024, and MTN is licensed until 2027.
"The house observes that frequency fees are still being collected by Sudan from Zain and MTN because their registration licenses are valid until 2024 and 2027 respectively," said Bichiock.
The country has three mobile network operators, with the country's first South Sudan-owned operator Digitel Network also operating in the country.
Digitel Network launched last year and is aiming to provide mobile connectivity to some of the nation's more remote areas.