Talen Energy, a Pennsylvania power producer, has signed contracts for three substations to deliver power from its Susquehanna nuclear power plant to a Bitcoin mining data center owned by Talen.
The three Linxon substations will transmit energy from the 2.5GW plant in Salem Township Pennsylvania, with a portion going to two facilities - a 200,000 sq ft, 200MW bitcoin mining facility and a 400,000 sq ft 48MW facility for us as a general purpose data center, being built by Cumulus, a Talen subsidiary.
Linxon is a joint venture between Hitachi Energy and SNC-Lavalin, and will use Hitachi Energy products for a 500/69 kV gas insulated substation (GIS), and two 230/69 kV GIS and hybrid substations.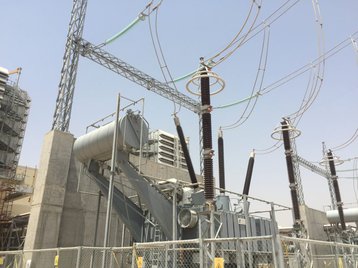 "We are proud to bring our expertise to Talen Energy and thank them for their confidence in our capabilities. Our unique offering and solutions are key to providing reliable energy to our clients, especially for data centers that are essential for the ramp-up of the economy," said Stefan Reisacher, CEO of Linxon. "Our substations will help to cost-efficiently increase server and network availability."
Talen has two data center subsidiaries - Cumuls Coin and Cumulus Data. The bitcoin mining facility, known as the Nautilus Cryptomine, is a joint venture between Cumulus Coin and TeraWulf. The data center facility is being constructed by Cumulus Data.  
Bitcoin mining has been widely criticized for using vast amounts of energy to no purpose. It currently uses roughly 0.5 percent of the world's electricity, which is more than Google and more than Argentina, according to the New York Times. Talen argues that its Bitcoin activities through Cumulus are okay, because its nuclear electricity is zero-carbon (if you ignore the embedded carbon of the plant and the data center).
Dustin Wertheimer, vice president and divisional CFO at Talen Energy, said the project is "using available undeveloped land around our Susquehanna plant to create a business that will provide job opportunities and other economic benefits to the community both during the construction phase, as well as once the facility is operational."
Cumulus broke ground on the data center in September 2021.