ST Telemedia Global Data Centres (STT GDC) Thailand is building a third data center in Bangkok, Thailand.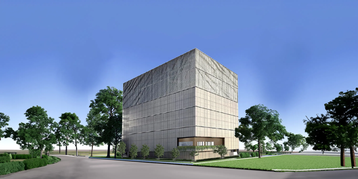 Currently set to launch by the end of 2023, STT Bangkok 3 will sit in the One Bangkok district and will offer 2MW of IT capacity.
The facility will join STT GDC's other two data centers in the district, bringing its total capacity to 42MW.
Bangkok 3 will be an Uptime Institute-certified Tier III facility and will be powered by "district cooling energy."
The company began testing the feasibility of deploying cold energy from liquefied natural gas in its Thailand data centers in December 2022 with PTT Digital Solutions, the IT services arm of Thailand's state-owned oil and gas company.
If this is the same "cooling energy" described for Bangkok 3, the data center will be powered by natural gas which has been liquified and re-gasified at plants. At the point of regasification, energy, and heat absorption are released in the process.
STT GDC Thailand is a joint venture between STT GDC and Frasers Property Limited, a real estate investor and developer that is headquartered in Singapore.
The chosen location of One Bangkok is planned to be a 'Smart City' and is a 1.93 million sqm development that will feature workplaces, retail space, residences, an entertainment arena, and a public park. According to Panote Sirivadhanabhakdi, CEO of Frasers Property, this new data center will be a "key differentiator" for One Bangkok to local and international digital businesses.
"Recognizing Thailand's pivotal role as a critical digital market and the demand for robust data infrastructure, we are confident that STT Bangkok 3 will emerge as a prominent data center and network hub, empowering businesses with seamless connectivity and enhanced IT infrastructure in a strategically advantageous location and fostering the establishment of a resilient digital ecosystem," said Bruno Lopez, president and group CEO of STT GDC.
"We are committed to delivering unique high-quality colocation services that meet our global standards for design, operational excellence, and customer support, all key to facilitating the long-term success of diverse organizations."
STT GDC operates data centers in China, India, Indonesia, Japan, the Philippines, Singapore, South Korea, Thailand, the United Kingdom, and Germany.
The company's first Bangkok data center launched in September 2021 with 20MW of capacity, scalable up to 40MW.