US real estate firm The Stro Companies has bought an office and data center building owned by Bank of New York Mellon in Florham Park, New Jersey.
New Jersey-based Stro Cos. reportedly acquired the 141,000 square-foot (13,000 sqm) site on 19 Vreeland Road, Morris County, for $7.3 million, according to Traded.co. BNY Mellon hasn't announced any office closures, so the deal is likely a sale-leaseback.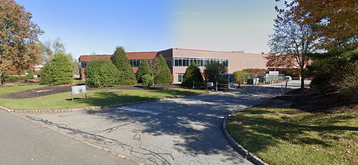 "This is an exciting project, one that everyone at Stro is looking forward to work on post-closing," Jack Shulman, director of acquisitions & capital markets, told ROI-NJ. "Stro is very focused on acquiring properties adjacent to its existing ones. With 19 Vreeland being across the street from our 4 Vreeland property, this was a natural purchase for us."
Stro Cos. owns a number of industrial buildings, warehouses, and manufacturing facilities around the Tri-state area.
Last year financial institutions including the New York Stock Exchange and Nasdaq warned they would move data centers out of New Jersey if the state implements a proposed tax on financial transactions. The proposed bill would charge a quarter of a cent per financial transaction for entities in New Jersey that process at least 10,000 transactions annually via electronic infrastructure, but has apparently stalled in the wake of the threatened relocations.
NYSE has conducted tests to show the feasibility of moving operations out of the state. The state of Illinois was reportedly in touch with the NYSE about expanding secondary data center location into its primary facility if the tax bill passed, while officials in Texas, Virginia, North Carolina, and Illinois were all reportedly courting the Nasdaq about relocation.
In March, Singaporean investment firm Mapletree Industrial Trust bought Bank of America's 46-acre office campus and data center outside Richmond, Virginia for $208 million.